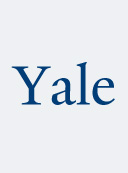 Our Common Ground A History of America's Public Lands John D. Leshy
Format:

Hardback

Publication date:

22 Feb 2022

ISBN:

9780300235784

Imprint:

Dimensions:

736 pages: 235 x 156mm

Illustrations:

22 b-w illus.

Sales territories:

world
Categories:
The little-known story of how the U.S. government came to hold nearly one-third of the nation's land primarily for recreation and conservation

The U.S. government holds nearly one-third of the nation's land—more than 600 million acres of forests, plains, mountains, wetlands, deserts, and shorelines found in every part of the country. In this book, John Leshy, a leading expert in public lands policy, discusses the key political decisions that led to this result, beginning at the very founding of the nation. He traces the emergence of a bipartisan political consensus in favor of the national government managing vast areas of land primarily for recreation, education, science, and conservation of biodiversity and cultural resources. That consensus remains strong and continues to shape American identity. Such a success story of the political system is a bright spot in an era when many doubt whether government can ever produce good results. This book is essential reading for anyone who cares about public lands, and it is particularly timely as the world grapples with the challenges of climate change.
John D. Leshy has been deeply involved in public land policymaking for nearly fifty years as a government official in the executive and legislative branches of government, a law professor, author, and advocate. He currently lives in San Francisco, California.
"Finally, we have a truly great book about the federal public lands. John Leshy has taken his unequalled knowledge and engaging writing style to write a comprehensive, inspiring, and lastingly informative masterpiece."—Charles Wilkinson, author of Crossing the Next Meridian: Land, Water, and the Future of the West

"Our Common Ground is a much-needed chronicle of how the American people decided––wisely and democratically––that nearly a third of the nation's land surface should remain in our collective ownership and be managed for our common good."—Dayton Duncan, author of The National Parks: America's Best Idea 

"This history of public lands in America, reflecting prodigious research, illustrates the continuity, tensions, and narratives that persist through time to the present. What a rich history, richly presented. I could not put down this book!"—Lynn Scarlett, Former Deputy Secretary, US Department of the Interior
 

"Read John Leshy's masterpiece! John shows us that by questioning and reframing our European-centric public lands history we can begin to right the wrongs of the past. And if we get it right, find common purpose and keep our covenant with future Americans."—Mark Udall, U.S. Senator (Ret.), Colorado

"An extraordinary history that shows the unifying force public lands have played in American life and the promise they hold for stemming the climate and biodiversity crises and sustaining the health of our communities."—Jamie Williams, ­­­­­­­­­­­­­­­­President, The Wilderness Society