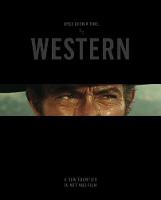 Format:

Hardback

Publication date:

20 Jun 2017

ISBN:

9788874397655

Imprint:

Dimensions:

304 pages: 305 x 246 x 32mm
Categories:
The Western is the quintessential American epic--a mythic story of nation building, triumphs, failures, and fantasies. This book accompanies the first major exhibition to examine the Western genre and its evolution from the mid-1800s in fine art, film, and popular culture, exploring gender roles, race relations, and gun violence--a story that is about more than cowboys and American Indians, pursuits and duels, or bandits and barroom brawls. From 19th-century landscape paintings by Albert Bierstadt and Frederic Remington to works by Andy Warhol, Ed Ruscha, and Kent Monkman; from the legends of "Buffalo Bill" Cody and Billy the Kid to John Ford's classic films and Sergio Leone's spaghetti Westerns and recent productions by Quentin Tarantino, Ang Lee, and Joel and Ethan Coen, The Western observes how the mythology of the West spread throughout the world and endures today.
Thomas Brent Smith is director of the Petrie Institute of Western American Art at the Denver Art Museum. Mary-Dailey Desmarais is curator of International Modern Art at Montreal Museum of Fine Arts.