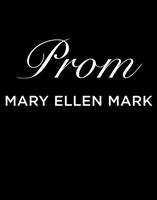 Format:

Hardback

Publication date:

01 Mar 2012

ISBN:

9781606061084

Imprint:

Dimensions:

132 pages: 330 x 260 x 24mm

Illustrations:

129 colour illustrations
Categories:
This title offers a compelling look at a modern rite of passage by the acclaimed documentary photographer Mary Ellen Mark. The high school prom is an American (but fast becoming an international) tradition and rite of passage. The internationally renowned documentary photographer Mary Ellen Mark took on the extraordinary challenge of working with the Polaroid 20X24 Land camera to produce this fascinating look at dozens of young people from a diverse range of backgrounds on one of the most memorable nights of their lives. Travelling across America from New York City via Charlottesville and Houston to Los Angeles from 2006 to 2009, Mary Ellen photographed prom-goers at thirteen schools, capturing scores of images. Here, 129 large-format photographs are reproduced as an affectionate tribute to the prom goers punctuated with their own quotations, some of which are downright comical, while others are deeply touching. The result is a revealing document of American youth at the turn of the twenty-first century. Mary Ellen's husband, the filmmaker Martin Bell, collaborated with her on the project to produce and direct a film, also called Prom, featuring interviews with the students about their lives, dreams, and hopes for the future. A DVD of the film is packaged with the book.
Mary Ellen Mark (1940-2015) achieved worldwide visibility through her numerous books, exhibitions, and editorial magazine work. She was a contributing photographer to the New Yorker and published photo-essays and portraits in Life, New York Times Magazine, Rolling Stone, and Vanity Fair. Her books include Seen Behind the Scene: Forty Years of Photographing on the Set (Phaidon, 2008), Exposure (Phaidon, 2006), and Twins (Aperture, 2005). Martin Bell is a filmmaker whose film Streetwise was nominated for an Academy Award. He has collaborated with Mary Ellen Mark on several projects, including his films Twins, Circus of Dreams, Alexander, and Streetwise.