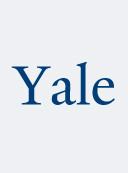 Perspectives on Early Andean Civilization in Peru Interaction, Authority, and Socioeconomic Organization during the First and Second Millennia B.C. Richard L. Burger, Lucy C. Salazar, Yuji Seki
Series:

Format:

Paperback

Publication date:

11 Feb 2020

ISBN:

9780913516300

Imprint:

Dimensions:

192 pages: 248 x 171mm

Illustrations:

121 b-w illus.
Categories:
This Yale University Publications in Anthropology volume presents investigations of Peruvian archaeological sites, focusing on early developments in coastal, highland, and cloud forest environments. The contributors provide new perspectives on early Andean civilization by exploring patterns of interaction, authority, and socioeconomic organization during the first and second millennia B.C. in the Central Andes of Peru. Large-scale subjects such as architecture, organization, technology, and ideology are examined, in addition to fine-grained topics including animal bones, pottery style and technology, site orientation, and religious iconography.
Richard L. Burger is Charles J. MacCurdy Professor of Anthropology, director of graduate studies in archaeology, and chair of the Council on Archaeological Studies, Yale University. He is also curator of anthropology, Yale Peabody Museum of Natural History. Lucy C. Salazar is a research associate in the Department of Anthropology at Yale University. Yuji Seki is professor of modern society and civilization and Deputy Director-General at the National Museum of Ethnology in Osaka, Japan.