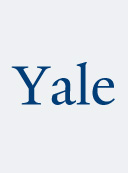 "Vaudeville Indians" on Global Circuits, 1880s-1930s Christine Bold
Series:

Format:

Hardback

Publication date:

12 Jul 2022

ISBN:

9780300257052

Imprint:

Dimensions:

400 pages: 235 x 156mm

Illustrations:

40 b-w illus.

Sales territories:

World
Categories:
Uncovering hidden histories of Indigenous performers in vaudeville and in the creation of western modernity and popular culture

Drawing from little-known archives, Christine Bold brings to light forgotten histories of Indigenous performers in vaudeville and, by extension, popular culture and modernity. Vaudeville was both a forerunner of modern mass entertainment and a rich site of popular Indigenous performance and notions of Indianness at the turn of the twentieth century. Tracing the stories of artists Native to Turtle Island (North America) performing across the continent and around the world, Bold illustrates a network of more than 300 Indigenous and Indigenous-identifying entertainers, from Will Rogers to Go-won-go Mohawk to Princess Chinquilla, who upend vaudeville's received history. These fascinating stories cumulatively reveal vaudeville as a space in which the making of western modernity both denied and relied on living Indigenous presence, and in which Indigenous artists negotiated agency and stereotypes through vaudeville performance.
Christine Bold is a Fellow of the Royal Society of Canada and Professor at the University of Guelph. She has written and edited six books—two of them multiple award winners—as well as numerous articles, chapters, and editorial projects. She lives in Guelph, ON.
"An exceptional exploration of Aboriginal people in show business from the 1880s to the 1930s. It takes on the thorny question of just what 'Indianness' was and how it was constructed, deconstructed, and reconstructed anew."—Thomas King, author of The Inconvenient Indian

"A tour-de-force of vivid storytelling and discovery. Bold combines dense archival research with rich analysis that draws from her bountiful conversations with contemporary artists and vaudeville performers' families."–John Troutman, author of Kīkā Kila

"A dramatic and exquisite examination of material culture that unlocks clues into the performers' own sense of self."—Coll Thrush, University of British Columbia