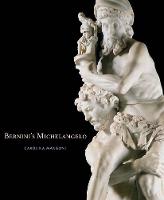 Format:

Hardback

Publication date:

09 Jun 2020

ISBN:

9780300247732

Imprint:

Dimensions:

288 pages: 254 x 203mm

Illustrations:

143 color illus.

Sales territories:

World
Categories:
Acclaimed the "Michelangelo of his age," the celebrated Baroque artist Gianlorenzo Bernini (1598–1680) consciously imitated his famed Renaissance predecessor's art and aspired to match his achievements in sculpture and architecture. Bernini repeatedly emulated Michelangelo's work and its underlying principles, reconciling them to the changed aesthetic, sacred, and theoretical priorities of his own era. Bernini's Michelangelo is the first book to examine this fundamental artistic relationship. Through close visual analysis of religious sculptures, tomb monuments, the design of New Saint Peter's Basilica, and architectural ornament, Carolina Mangone deftly redefines the originality and modernity of Bernini's imitation of Michelangelo. Using a range of previously unexamined writings—poems, court notices, treatises, and popular manuals—about Michelangelo's art and practice, she also repositions the Renaissance master's place in the central artistic concerns of the Baroque from peripheral to pivotal. Without Michelangelo, there was no Bernini.
Carolina Mangone is assistant professor in the Department of Art and Archaeology at Princeton University.
"This important new book offers the first in-depth and comprehensive investigation of Bernini's life-long effort to emulate and, at times, challenge Michelangelo and his works.  What emerges is a new understanding of how Bernini defined his own originality and fashioned himself as a modern artist."—Steven F. Ostrow, University of Minnesota
"The silver thread throughout [Mangone's book] is the centrality of Michelangelo to Bernini's self-conception as an artist and to Baroque art theory in general. The relentless pursuit of the Michelangelo gene in Bernini's DNA illuminates the artist's major works and probes the fundamental paradox of originality in imitation."—Joseph Connors, Harvard University