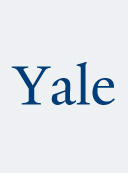 Why Argument Matters Lee Siegel
Series:

Format:

Hardback

Publication date:

12 Apr 2022

ISBN:

9780300244267

Imprint:

Dimensions:

160 pages: 197 x 127mm
Categories:
From the subtle case the serpent makes to Eve to Martin Luther King, Jr.'s rousing speeches to Twitter wars, the impulse to argue has been with humanity as long as language. In this dazzling reformulation of argument, renowned critic Lee Siegel recasts argument as deeper and more all-encompassing than mere quarrel, dispute, or debate. It is an expression of a universal longing for a better life, born of empathy and of care for the world and those who inhabit it.
 
With wit, humor, and incisive analysis, Siegel offers a taxonomy of the role argument has played in societies throughout history. Each life, he maintains, is an argument for that particular way of existing, each mode of argumentation is itself an argument for a person's right to make it. Arguing is at the heart of the human experience, and language, at its most liberated and expressive, inexorably bends toward argument.
Lee Siegel, the author of six previous books and the recipient of a National Magazine Award for Reviews and Criticism, publishes widely on culture and politics. He lives in Montclair, NJ with his wife and their two children. 
"This is inarguably the book for this moment of nonstop contentiousness. Lee Siegel argues convincingly that argument is not only as American as apple pie, it is an expression of the universal desire for improvement, for which argument is a prerequisite. And he demonstrates that judgments about art, which are supposedly somehow beyond argument, are not."—George F. Will