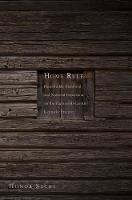 Home Rule Households, Manhood, and National Expansion on the Eighteenth-Century Kentucky Frontier Honor Sachs
Series:

Format:

Paperback

Publication date:

08 Oct 2019

ISBN:

9780300234657

Imprint:

Dimensions:

216 pages: 235 x 156mm

Illustrations:

4 b-w illus.

Sales territories:

World
Categories:
On America's western frontier, myths of prosperity concealed the brutal conditions endured by women, slaves, orphans, and the poor. As poverty and unrest took root in eighteenth-century Kentucky, western lawmakers championed ideas about whiteness, manhood, and patriarchal authority to help stabilize a politically fractious frontier. Honor Sachs combines rigorous scholarship with an engaging narrative to examine how conditions in Kentucky facilitated the expansion of rights for white men in ways that would become a model for citizenship in the country as a whole. Endorsed by many prominent western historians, this groundbreaking work is a major contribution to frontier scholarship.
Honor Sachs is assistant professor of history at University of Colorado Boulder.
Winner of the 2016 Armitage-Jameson Prize sonsored by the Coalition for Western Women's History.
Winner of the  2016 Kentucky Book Prize from the Kentucky Historical Society.
"Honor Sachs demonstrates conclusively that understanding the early American frontier requires taking women and their families seriously. Her sophisticated questions, admirable research, engaging writing, and powerful argument make for compelling history."—John Mack Faragher, author of Daniel Boone: The Life and Legend of an American Pioneer
"Too many politicians and pundits today look longingly back to a golden age of the family, as a guide to imagining the nation's future. Honor Sachs's elegantly wrought study of the discords and detriments of domesticity on the Kentucky frontier should make them pause in their reveries. Sachs brilliantly counts the cost of 'free land' for white men in the miseries wrought on women, enslaved people, orphans and the poor. This is American history at its most eye-opening."—Virginia Scharff, author of The Women Jefferson Loved
"Putting households at the center of life in Kentucky, Honor Sachs offers fresh perspectives on poverty, land speculation, and violence as well as on conceptions of masculinity and citizenship in the Early Republic. Home Rule ought to ensure that questions of gender will inform all future studies of governance in trans-Appalachian North America."—Andrew Cayton, the Ohio State University
"A valuable addition to scholarship in gender history and early American studies. Sachs takes a familiar story—the story of America's first frontier—and tells it in a fresh and compelling way."—Melanie Goan, University of Kentucky
"The approach is original and important to the history of the early American republic and trans-Appalachian studies."—Craig Thompson Friend, author of Kentucke's Frontiers