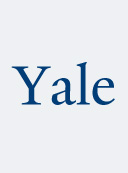 Format:

Hardback

Publication date:

26 Jul 2022

ISBN:

9780300226867

Imprint:

Dimensions:

416 pages: 235 x 156mm

Illustrations:

21 b-w illus.

Sales territories:

World
Categories:
A sweeping narrative history of American immigration from the colonial period to the present

The history of the United States has been shaped by immigration. Historians Carl J. Bon Tempo and Hasia R. Diner provide a sweeping historical narrative told through the lives and words of the quite ordinary people who did nothing less than make the nation.
 
Drawing on both classic and recent scholarship, the authors cover the colonial period to the present, detailing the experiences of multiple migrant groups from Europe, Asia, Africa, and the Americas, and many of the major themes in American immigration scholarship, such as motivations for migration, settlement patterns, racism and nativism, and immigration law and policy. Taking a global approach that considers economic and personal factors in both the sending societies and in the United States, the authors also consider how immigration has been shaped by the state response to its promises and challenges.
Carl J. Bon Tempo is associate professor of history at SUNY–Albany. He lives in Cold Spring, NY. Hasia R. Diner is the Paul and Sylvia Steinberg Professor of American Jewish History at New York University. She lives in New York City.
"A masterly historical synthesis, full of wonderful detail and beautifully written, that brings fresh insights to the story of how immigrants were drawn to and settled in America over the centuries."— Nancy Foner, author of One Quarter of the Nation

"An erudite, insightful, and elegant account of the immigrant experience in the US from colonial to Covid times that will edify and delight scholars, students, and the lay public alike."—José C. Moya, Barnard College

"This extremely timely and important book excellently positions the history of immigration at the center of US history. It challenges the traditional chronology of US immigration history, powerfully weaving migrants' voices with those of legislators, regular Americans, and political and civic leaders."—Maddalena Marinari, author of Unwanted