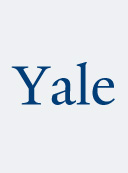 Democracy and the Origins of the American Regulatory State Samuel DeCanio
Series:

Format:

Paperback

Publication date:

14 Jan 2016

ISBN:

9780300198782

Imprint:

Dimensions:

320 pages: 235 x 156 x 19mm

Illustrations:

2 b-w illus.
Categories:
Political scientist Samuel DeCanio examines how political elites used high levels of voter ignorance to create a new type of regulatory state with lasting implications for American politics. Focusing on the expansion of bureaucratic authority in late-nineteenth-century America, DeCanio's exhaustive archival research examines electoral politics, the Treasury Department's control over monetary policy, and the Interstate Commerce Commission's regulation of railroads to examine how conservative politicians created a new type of bureaucratic state to insulate policy decisions from popular control.
Samuel DeCanio is an assistant professor in the Political Science Department at Yale University. He lives in New York.
"In this sprightly book, Sam DeCanio reworks the coming of the U.S. regulatory state in the late 19th century with an eye for the public-opinion underpinnings of that extended process. Those underpinnings could be sparse, he argues. There is a good deal to be said for the idea of elite-led state autonomy."--David Mayhew, Yale University
"Democracy and the Origins of the American Regulatory State launches a major revision of received understandings of American state formation. Sam DeCanio draws on one of the central findings of modern political science – extensive voter ignorance of public affairs – to recast our understanding of political elites in the late-nineteenth century and to illuminate their autonomy in crafting the key institutional developments of that era. In this analysis, information asymmetries allow state actors to play fast and loose with their own parties' publically professed positions and commitments. Whereas the extant literature stresses the state's difficulties in developing the discretion necessary to cope with the political fallout from industrialization, DeCanio argues that even in this period of intense mobilization and party competition, the problem, from a democratic point of view, was not too little autonomy but too much."--Stephen Skowronek, Pelatiah Perit Professor of Political and Social Science, Yale University
Sam DeCanio is a political scientist who has written a wonderful history.  Using a series of fascinating case studies, he demonstrates to how voter ignorance influenced nineteenth-century American politics and aided the emergence of administrative autonomy.  He has convincingly rearranged the usual narrative of American political history and the emergence of the administrative state.--Richard White, Margaret Byrne Professor of American History, Stanford University
"Highly recommended to anyone interested in the subject of political ignorance and its implications for democracy . . . [DeCanio] reshapes our understanding of key aspects of American history."—Ilya Somin, Washington Post
"Detailed and deeply researched . . . this is a worthy addition to scholarship on nineteenth-century state building and American political development."—Joanna Grisinger, Journal of American History
"This is an excellent book . . . A terrific work by an emerging scholar of the first rank . . . [DeCanio] hits it out of the park."—Keith Poole, Journal of Politics
"Supported by research based on an exhaustive amount of primary sources .  . . this work offers a fresh perspective on both the rise of the regulatory state as well as the sources of modern political power."—David Mason, American Historical Review